I have exciting news! Rachael from The Rachael Way and I are teaming up to support each other through Buzzfeed's clean eating challenge!
When Rachael posted that she wanted to do a challenge I was immediately on board. We looked at Whole30 but she sent me this Buzzfeed challenge and it just looks DELICIOUS! Seriously, even if you don't want to do the challenge, you should definitely go look at the meals. There are some fantastic ideas and the pictures are beautiful! The meals look very similar to what I already do, but every single thing is planned out to a T, including a grocery list, prep instructions, and more!
Are you interested in joining us?? We are starting on Monday! I know it's soon but I think it's the perfect time to get started and the perfect way to end May. We would absolutely love to have some people join us! I will be posting updates on my blog, and Rachael will on hers as well, so you will have a support group in us :)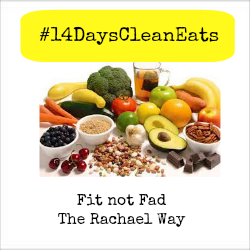 I went grocery shopping for Week 1 already and I have to say I'm very excited!

If you want to join in, just let us know. The more the merrier! Have a great Friday and a great weekend.